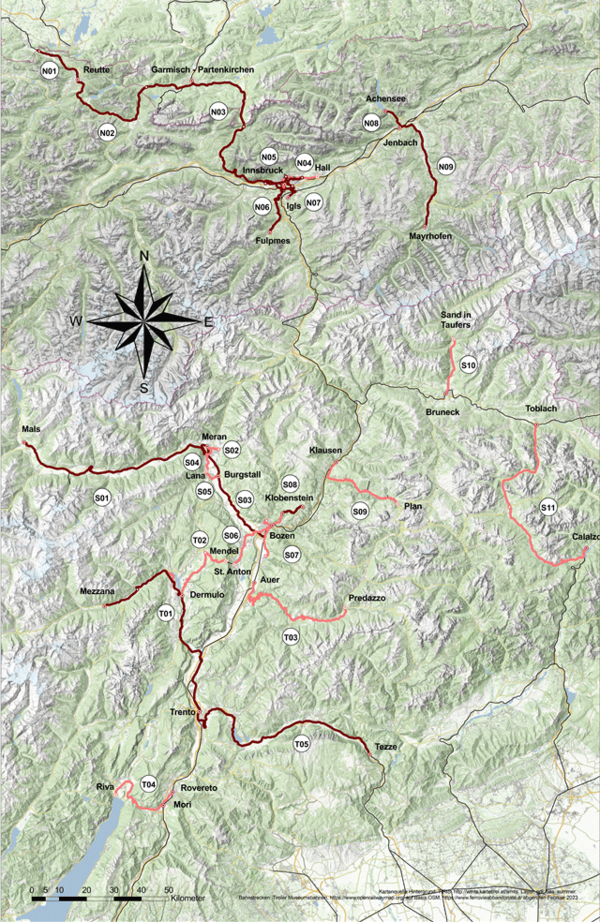 Lokalbahnen in North Tyrol
Lokalbahnen in South Tyrol
Note: Some characteristics of the table a variing depending on the used literature. We used the most likely data.
More details can be found in the museum guide (german) from 2008.
More information about the lokalbahnen in North Tyrol, South Tyrol and Trentino are available in the Localbahnmuseum of the Tiroler MuseumsBahnen and books for sale in the museum.